SUNSET BEACH TURTLE WATCH WEEKLY PROGRAMS
Sunday, June 9, 2019 starts our first in a series of educational programs held in the parking lot of Sunset Properties at 7pm.
Come meet our fabulous volunteers and learn more about our local sea turtle population!!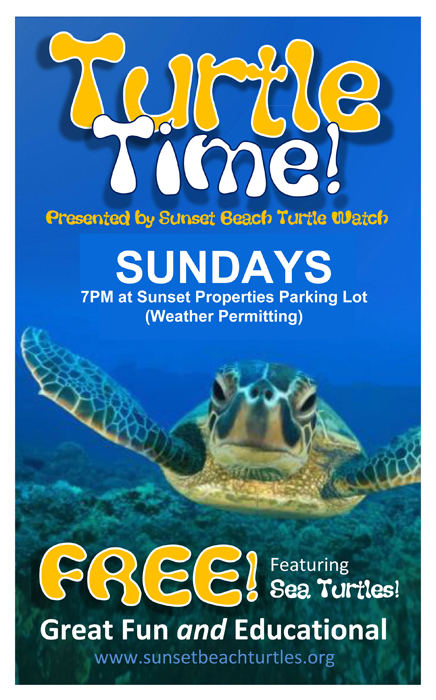 The turtle watch program is staffed by volunteers that walk the beach every morning, sit at nests when the hatchlings are ready to emerge, and conduct informational and educational programs. The informational programs - named "Turtle Time" - are free at 7 pm on Sunday evenings beginning in June and running during the nesting months at the Sunset Properties Parking lot - weather permitting. Educational programs are available on request.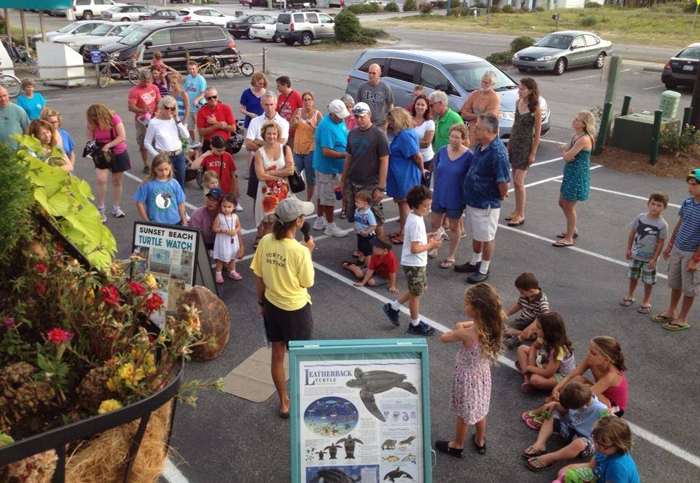 Named ONE OF the "5 DOCUMENTARIES THAT WILL MAKE YOU RETHINK SINGLE-USE PLASTICS"
BY ONE GREEN PLANET


The Last Plastic Straw strives to educate the public about the absurdity of single use plastic, its effects on our health, our environment, and our oceans. We aim to eliminate from the source, single use plastic pollution.


"Be The Change: The Story of The Wipeout Crew" a 6-Minute Video Produced by Kaiser High School Students. I'm Proud to say that Paul Balazs, mentor/ leader of the students is our son. Aloha, George