SUNSET BEACH TURTLE WATCH WEEKLY SUNDAY PROGRAMS
2023 Programs Start June 11th @ 7pm - See you soon!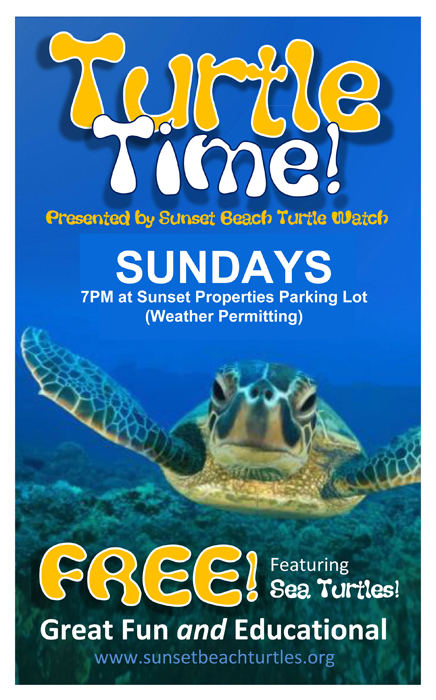 Click HERE to view the Sunset Beach Turtle Watch PPT Presentation.

The turtle watch program is staffed by volunteers that walk the beach every morning, sit at nests when the hatchlings are ready to emerge, and conduct informational and educational programs. The informational programs - named "Turtle Time" - are free at 7 pm on Sunday evenings beginning in June and running during the nesting months at the Sunset Properties Parking lot - weather permitting. Educational programs are available on request.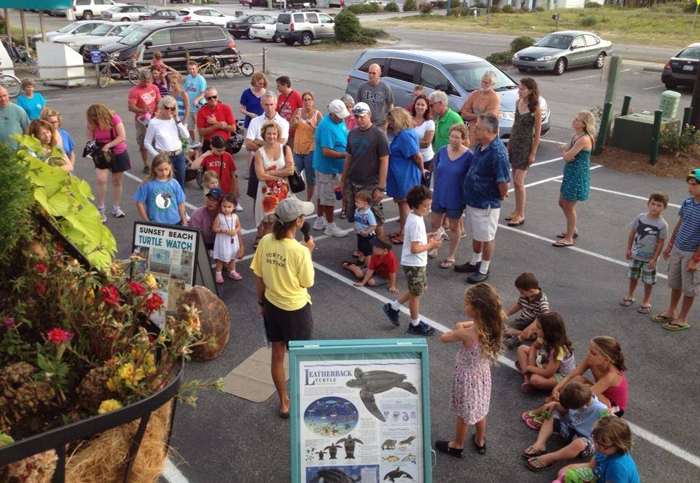 Bird Island Reserve Virtual Tour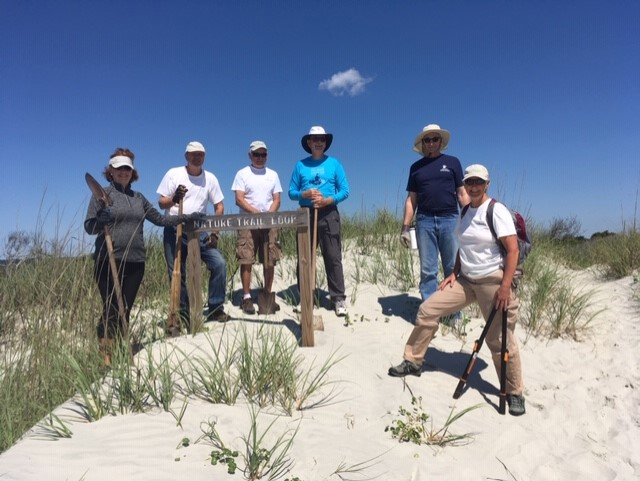 Explore the Bird Island Reserve in Sunset Beach, N.C. - part of the N.C. Coastal Reserve and National Estuarine Research Reserve, a program within the Department of Environmental Quality's Division of Coastal Management. Navigate using the arrows on the pictures and zoom using the buttons on the top left of the map.

Click HERE to view the Bird Island Reserve Virtual Tour.

RESPONSIBLE PIER INITIATIVE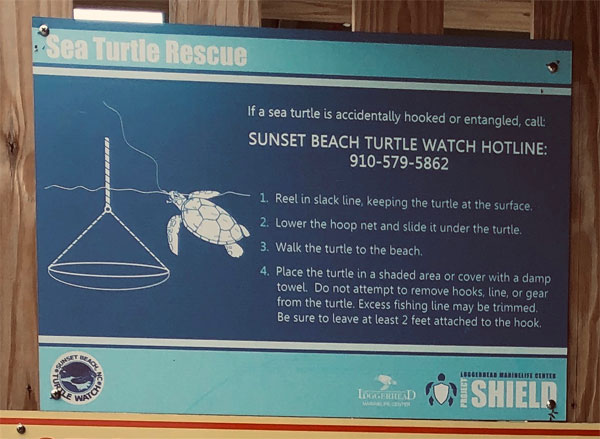 A very special thank you goes out to our Sunset Beach Fishing Pier for joining the RPI program this year. The Responsible Pier Initiative (RPI) joins forces with the Loggerhead Marinelife Center & the Sunset Beach Turtle watch to protect our sea turtle population. Each year, thousands of sea turtles are accidentally hooked or become entangled as the result of recreational fishing. Fearing prosecution and negative attention, anglers often cut their line rather than attempt to assist with rescue efforts. We have posted 6 (blue) HELP signs on the Pier along with a net to retrieve any turtles hooked at the Pier. Thank you for saving our sea turtles!

The Responsible Pier Initiative is a first-of-its-kind program designed as a collaborative tool to work directly with fishermen and fishing piers. The purpose of these efforts is to provide first-responders on fishing piers with the necessary resources to respond effectively to sea turtle injuries and strandings on or around fishing piers.


Named ONE OF the "5 DOCUMENTARIES THAT WILL MAKE YOU RETHINK SINGLE-USE PLASTICS"
BY ONE GREEN PLANET


The Last Plastic Straw strives to educate the public about the absurdity of single use plastic, its effects on our health, our environment, and our oceans. We aim to eliminate from the source, single use plastic pollution.


"Be The Change: The Story of The Wipeout Crew" a 6-Minute Video Produced by Kaiser High School Students. I'm Proud to say that Paul Balazs, mentor/ leader of the students is our son. Aloha, George