TO CONTACT THE SUNSET BEACH
TURTLE WATCH PROGRAM
CARMEL ZETTS, COORDINATOR
P. O. Box 7745
Ocean Isle Beach, NC 28469
PHONE: 910-579-5862
CELL: 910-209-1079
TEXT: 910-209-1079
E-MAIL - sunsetcarmel@gmail.com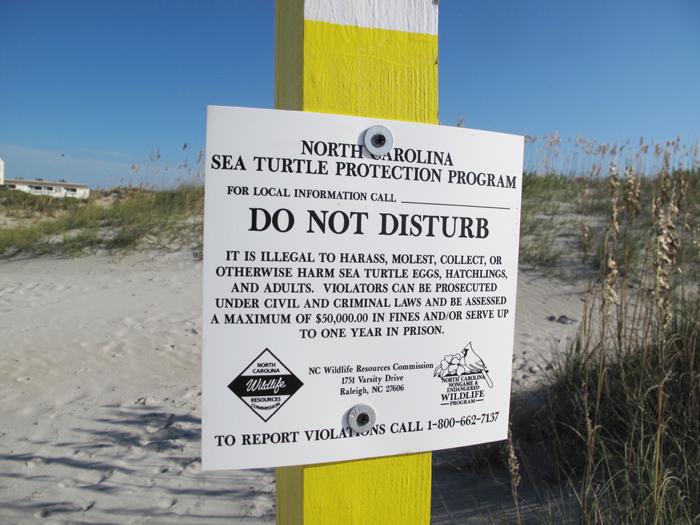 Report turtle tracks, nest hatchings, sea turtle activity, injuries or strandings to:
CALL or TEXT: Sunset Beach Turtle Watch - 910-209-1079 or Sunset Beach Police Department - 910-579-6297

If there is a live or dead stranded turtle in the water or on the beach the following are the volunteers to call. If other assistance is needed they will contact who is needed.
Carmel Zetts - 910-209-1079
Mel Maher - 540-246-4398
Lauren Ramsey - 828-446-4404
Susan Watch - 336-601-0415
Sissy Benson - 303-229-2484
Michelle Miloszar - 609-213-3600
Kathy Scott - 703-509-2282
Bonnie Daugherty - 910-233-4578

Harassment of sea turtles, an endangered or threatened species, or their nests, is a violation of State and Federal laws, punishable by a fine up to $100,000 and/or imprisonment.

Click HERE to view the Sunset Beach Strand Ordinances (Chapter 95). (PDF Format)

THANK YOU FOR YOUR HELP!