TO CONTACT THE SUNSET BEACH
TURTLE WATCH PROGRAM
CARMEL ZETTS, COORDINATOR
P. O. Box 7745
Ocean Isle Beach, NC 28469
PHONE: 910-579-5862
CELL: 910-209-1079
E-MAIL - CZETTS@ATMC.NET

Our 2020 preseason volunteer meeting has been cancelled. At this time we will not be taking on any new volunteers, however, please send your name, address and phone number to Carmel at CZETTS@ATMC.NET so you can be added to our wait list. Please stay safe through this difficult time and check our Facebook page and website for regular updates.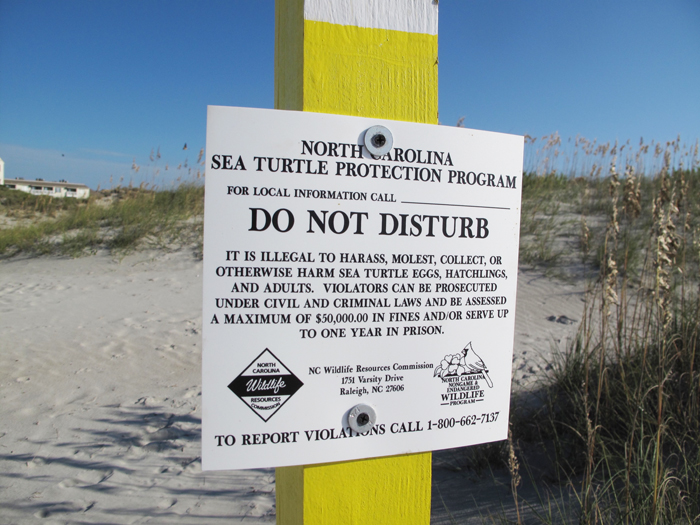 Report turtle tracks, nest hatchings, sea turtle activity, injuries or strandings to:
Sunset Beach Turtle Watch - 910-579-5862 or Sunset Beach Police Department - 910-579-2151 Harassment of sea turtles, an endangered or threatened species, or their nests, is a violation of State and Federal laws, punishable by a fine up to $100,000 and/or imprisonment. THANK YOU FOR YOUR HELP!